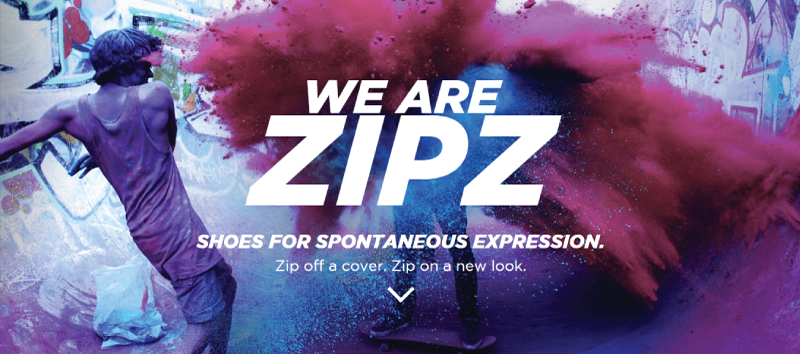 Zipz Shoes…. the world's first true, interchangeable shoe system is born on a sunny California. Zipz shoes are entirely different to any other footwear on today's market. Whether it's fashion, function, or fun, Zipz Shoes have it covered. Just 'ZIP ON" a different cover and transform your shoes in a blink of an eye. With an amazing range of styles available in hi-tops and lo-tops, all interchangeable on the same size Zipz 'soul' you can zip and change your cover as many times as you like to create a completely unique look!
Our unique footwear can be found on a long list of celebrities Zipzters. Movie stars such as Jackson Rathbone and Booboo Stewart from Twilight to singers like Jordan Sparks and Faith Evans have donned our styles.
Zipz open your style and experience THE RIGHT TO CHANGE YOUR MIND!! The best in California design with the coolest looks...